Global warming is no longer climate change. Now it's a climate emergency! Or climate crisis! Or climate breakdown! And global warming is now global heating!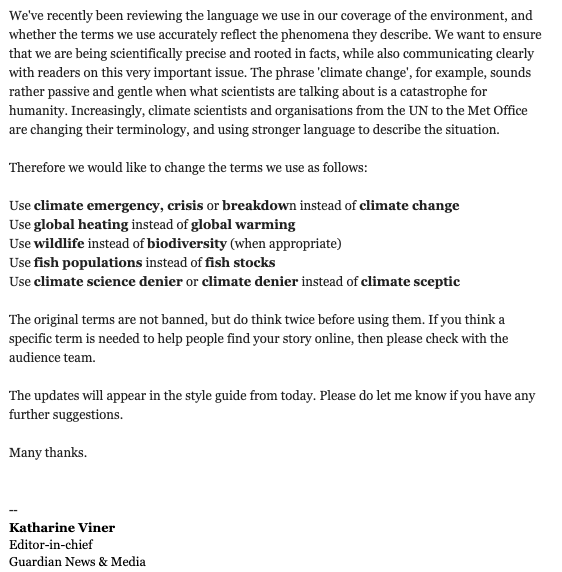 https://www.theguardian.com/environment/2019/may/17/why-the-guardian-is-changing-the-language-it-uses-about-the-environment?CMP=share_btn_tw
Remember there's less than 12 years left! Get rid of your gas vehicle. Only use mass transit. Live in an apartment instead of your individual home! Repent your sins before it's too late!